English | Español
Special Collections
Throughout the year, parishes throughout the Diocese of Fort Worth take up special collections to support the work of Christ in our Diocese, in the United States and throughout the world. Please give generously when these collections are announced in your parish.
Special Collections Calendar (2020)
Special Collections Calendar (2021)
Catholic Relief Services
March 21-22, 2020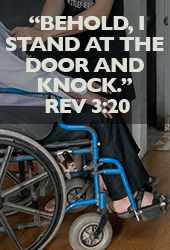 Contributions to The Catholic Relief Services Collection provide support for six Catholic agencies that provide food for the hungry, legal assistance for the struggling, comfort for the lonely, a voice for the poor and aid for those affected by natural disaster. When you support The Catholic Relief Services Collection, you answer the door for and serve Jesus in disguise among us. To learn more about the work of Catholic Relief Services and the people who benefit, please visit Catholic Relief Services.
Text to Give: CRS to 91999
Give generously when this collection is taken in your parish, or donate securely now.
Resources
---
Contacts:
The Diocese of Fort Worth is dedicated to a Safe Environment. We offer extensive and mandatory training for all employees and volunteers. Please contact the Safe Environment office if you need assistance or to report an abuse or concern.
Broken link or website issue?